Holiday Club at HideOut Youth Zone
Open throughout the school holidays…
School's out! Join us for an action-packed day of fun activities throughout October half term. We have a fun programme of activities planned for members aged 8-12 years old. From sports to arts, dance to drama, there is something fun for everyone to enjoy. Breakfast and lunch are provided, so all you need to bring is a big smile! Availability is limited so please book today to secure your place.
HideOut Youth Zone's Holiday Club will run Monday 26th – Friday 30th October
Holiday Club starts from 8am (with staggered drop off times from 8am-8:30am) and runs until 3pm (with staggered pick-up times until 3.30pm). Drop off and pick-up times will be allocated when booking.
As this is HideOut's first Holiday Club, we will be celebrating with an introductory offer of just £10 per day or £45 if you book the full week. Use the code OCTHOL20 when booking 5 days to get £5 off.
Please note: if members are attending holiday club, they are unable to attend the evening Junior session on that same day.
For more information about Holiday Club please see our FAQs below, email our Junior & Holiday Club Coordinator Nathan on Nathan.Bagnall@hideoutyouthzone.org or call us on 0161 511 3777.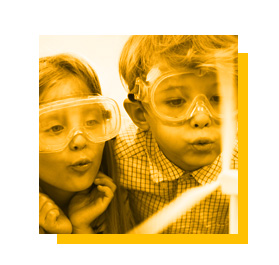 What times are the sessions?
You will be given an arrival time (between 8am and 8:30 am) and a collection time (between 3pm and 3:30pm) when you book.
Can I pick my child up earlier than the allocated pick-up time?
Yes, however due to this being our first Holiday Club, you will still be charged for the full day.
How many children will be in a group?
In line with our covid-19 safety policy, children will be in groups of up to ten, and there will be five groups in the building at one time. Each group will be given a different start and end time in order to promote social distancing at reception.
What ages is the holiday club for?
HideOut's holiday club is for 8 – 12-year-old members. 
Do you have to be a member of HideOut to attend?
Yes – the holiday club is for our junior members – you can register online to become a HideOut, annual membership is £5.
Can I drop off my children at a later time?
In order to manage social distancing, you will be asked to drop off your child at a specific time. If you are unable to make this time you will lose your space in that session.
Will food be provided?
Breakfast and lunch is included.
Do you cater for dietary needs or allergies?
Yes – please let out team know about your child's requirements when you book into holiday club.
Do my children need to wear anything specific?
Children should wear comfortable clothing that is suitable for them to take part in activities such as messy art and craft.
Do my children need to bring any money?
All activities and meals are included in the Holiday Club session price. Our tuck shop will be open serving drinks and snacks so members can bring a few £'s if they want an extra snack.
What activities are on offer at the holiday club?
The team have been as creative as possible to ensure there are plenty of activities to take part in, in line with covid-19 restrictions.
My child has additional needs, can they attend holiday club?
Yes, all our provision is inclusive! If your child needs extra support, please let us know in advance by filling in an "all about me" form.
Can I turn up on the day and pay for my child to come in?
No – holiday club spaces must be booked as sessions are limited and we don't have open spaces on the door.
I've booked a session and now my child can't attend – can I get my booking refunded?Unfortunately, we are unable to refund any bookings or make changes to a Holiday Club booking.