Holiday Club at HideOut Youth Zone
Summer Holiday Club is here!
School's out! Join us for an action-packed agenda, full of exciting activities in Holiday Club. We have a great programme of activities planned for Junior members aged 8-12 years old. From sports to arts, music to cooking, there is something fun for everyone to enjoy.
Holiday Club is running from Monday 25th July – Friday 19th August, from 8am until 5pm. Drop off time is between 8am and 9am and collection time is between 3:30pm and 5pm.
Each day is £15, which includes breakfast, lunch and a snack. If you are booking the full week, please use the discount code SUMMERHOLS2022.
Please note: if members are attending Holiday Club, they are unable to attend the evening Junior session on that same day.
Unfortunately, we have now allocated all subsidised spaces for young people who are in receipt of free school meals.
For more information about Holiday Club, please see our FAQs below, email our Junior & Holiday Club Co-ordinator, Nathan, on Nathan.Bagnall@hideoutyouthzone.org, or call us on 0161 511 3777.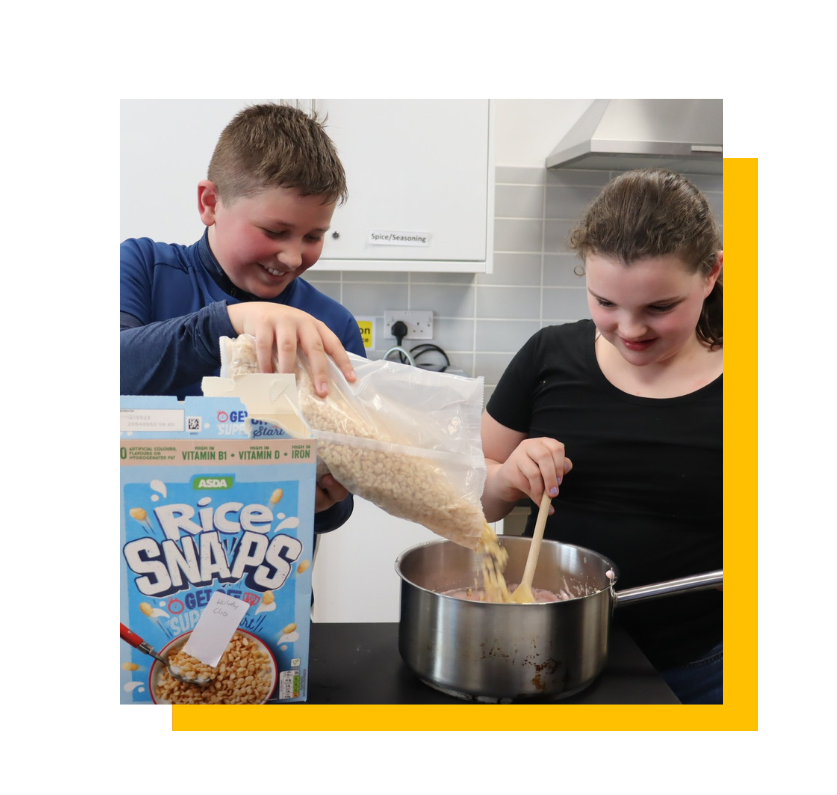 What times are the sessions?
Drop off time is between 8am and 9am and collection time is between 3:30pm and 5pm.
Can I pick my child up earlier than the allocated pick-up time?
Yes, collection time is between 3:30pm and 5pm however if your child needs to leave before this, this is absolutely fine!
What ages is the holiday club for?
HideOut's holiday club is for 8 – 12-year-old members. 
Do you have to be a member of HideOut to attend?
Yes – the holiday club is for our Junior members – you can register online to become a HideOut, annual membership is £5.
Can I drop off my children at a later time?
Children can arrive later than their session start time, however they may miss breakfast if they arrive after 9.15am
Will food be provided?
Breakfast, lunch and a snack is included.
Do you cater for dietary needs or allergies?
Yes – please let our team know about your child's requirements when you book onto Holiday Club or by contacting the Youth Zone on 0161 511 3777.
Do my children need to wear anything specific?
Children should wear comfortable clothing that is suitable for them to take part in activities such as team sports and arts & crafts. They may also need any weather appropriate items such as a waterproof jacket.
Do my children need to bring any money?
All activities and meals are included in the Holiday Club session. Our tuck shop will be open, serving drinks and snacks, so members can bring a few £'s if they want an extra snack.
What activities are on offer at the Holiday Club?
The team have been as creative as possible to ensure there are plenty of activities to take part in!
My child has additional needs, can they attend holiday club?
Yes, all our provision is inclusive! If your child needs extra support, please let us know in advance by filling in an "all about me" form.