Young people from Manchester have continued their collaboration with award-winning designers, Forever Agency, to create a series of eye-catching hoardings which are situated around the new Youth Zone site in Gorton.
After revealing the new name and logo for HideOut Youth Zone earlier this year, their latest collaboration with Forever Agency includes the unveiling their specially designed hoardings around the Youth Zone site, located on Hyde Road.
Inspiration for the hoardings came from the Youth Zone's offer to provide young people with somewhere to go, something to do, and someone to talk to, 7 days a week for just 50p per visit.
"The designs give people a taste of what's to come once the Youth Zone is open next year" said one young person involved in the design process.
Once officially open in Summer 2020, the state-of-the-art Youth Zone will provide thousands of young people from across Manchester with access to over 20 activities per night, from sports in the four-court sports hall, martial arts room and 3G kick pitch; to art, drama, music, cooking and enterprise and employability opportunities.
Earlier this year the young people's development group unveiled their vision for the new OnSide Youth Zone located on Hyde Road. Working together with Forever Agency, their first task was to create a name, logo and brand identity for the new £6.6million Youth Zone.
'HideOut' Youth Zone was chosen by over 2,000 young people in a city-wide poll led by the young people's development group in partnership with local schools.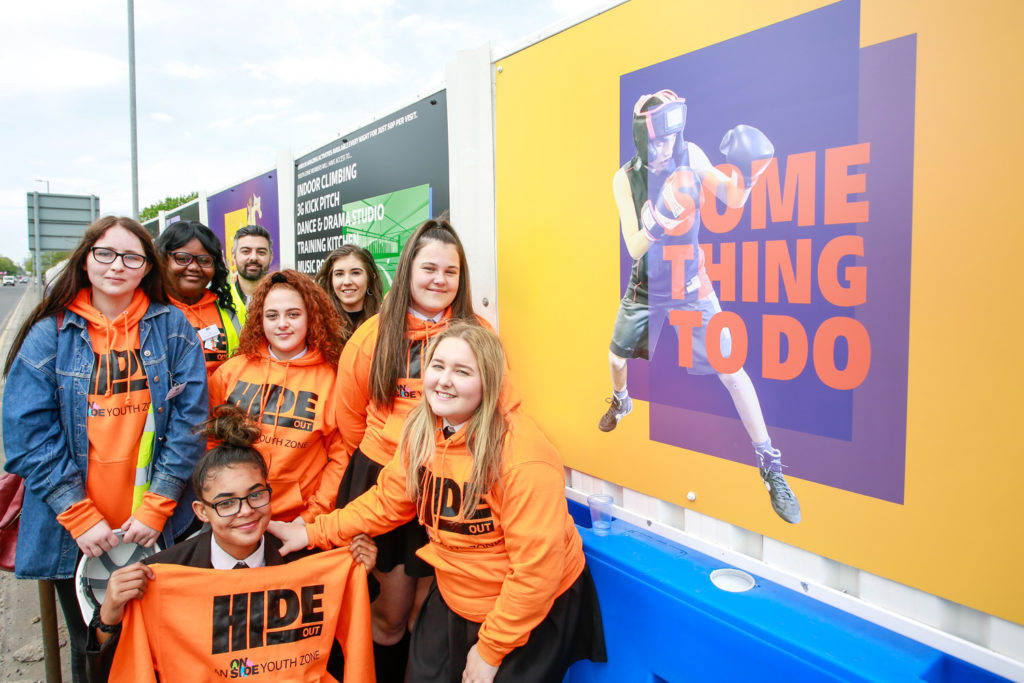 Tom Booth, Head of Agency of Forever Agency said: "We are incredibly proud to be working with OnSide on this exciting youth-led project, as a Manchester based agency it is important for us to be giving back to local charities. Working with young people on creating the brand for the new Youth Zone has been inspiring, not just for them but for us too."
Adam Farricker, HideOut Youth Zone Chief Executive, said: "It has been a fantastic opportunity for young people from Manchester to work closely with an award-winning design agency.
"A huge thank you to Forever Agency for their help and support in bringing HideOut Youth Zone to life, putting young people at the heart of the branding and design process has been an incredible journey and I look forward to seeing what they come up with next. As a charity, we are very lucky to have such tremendous support from organisations like Forever Agency who can support us in bringing the Youth Zone to life for young people."