HideOut Youth Zone hosts panel of inspirational women in sport to encourage local girls to gain confidence and break stereotypes around sporting activity.
Wednesday 9th March, saw HideOut Youth Zone hold a celebration event to honor women in sport, following the annual commemoration of International Women's Day (Tuesday 8th March).
The event focused on the theme 'Women in Sport: Breaking the Bias', with the aim to celebrate progress towards achieving gender equality, women's empowerment and to build momentum behind participation of girls in sport.
Over 180 young people attended the event, held at the Youth Zone in Gorton, and welcomed a panel of inspiration local women who work or compete in the industry.
The panel consisted of Commonwealth gold medalist and GreaterSport board member, Paula Dunn MBE, Leeds Trinity University Lecturer (Sport, Physical Activity and Health), Dr Leanne Livsey, British Boxing Union Champion, Jade Taylor, and four time Olympian and Chair of the Greater Manchester Youth Task Force, Diane Modahl MBE, of Diane Modahl Sports Foundation.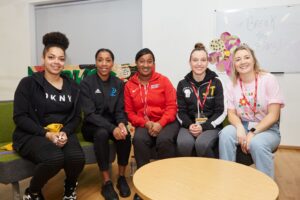 Dr Leanne Livsey said:
"Sport can have incredible impact on health and wellbeing – not just physical health. Young girls are experiencing an increase in mental health issues, amplified by the Covid-19 pandemic, that can affect personal development and overall happiness. We need to create positive environments that break down barriers to participation that can build confidence and encourage young women to look after their emotional, mental, physical and social needs. In doing so, we will see girls realise their power and potential'.
Women in Sport (March 2022) found more than one million teenage girls (43%) who once considered themselves 'sporty', disengaged from sport following primary school.
HideOut Youth Zone Sport Co-Ordinator, Zoe Reid said:
"Grass-roots activism is as important as any. That's why at HideOut Youth Zone we create an inclusive and supportive environment for girls to engage in activity and be confident in their sporting capability. Not only do we offer 'try', 'train' and 'team' opportunities to all young people across the area, but we also hold 'Girls Only' sessions throughout the week to give girls the opportunity to try a multitude of different sports comfortably and without fear of judgement. We want to instill a passion for sport that will encourage greater lifetime participation".
The event provided various sport taster sessions, including sessions led by the JD Foundation, and other creative activities to celebrate women's achievements across history, including dance, drama, music, crafts, cookery, film and digital media.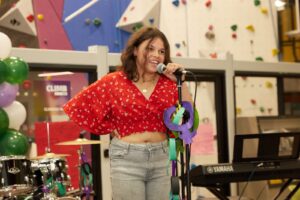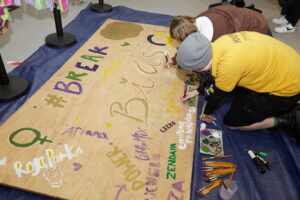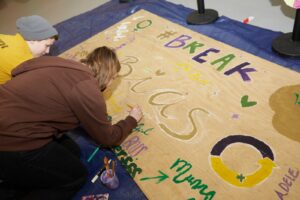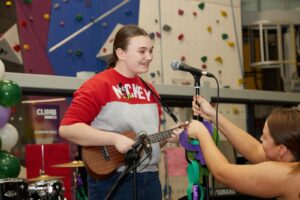 In February, HideOut Youth Zone announced milestone of 4,000 members. However, the Youth Zone is encouraging membership for girls across Manchester.