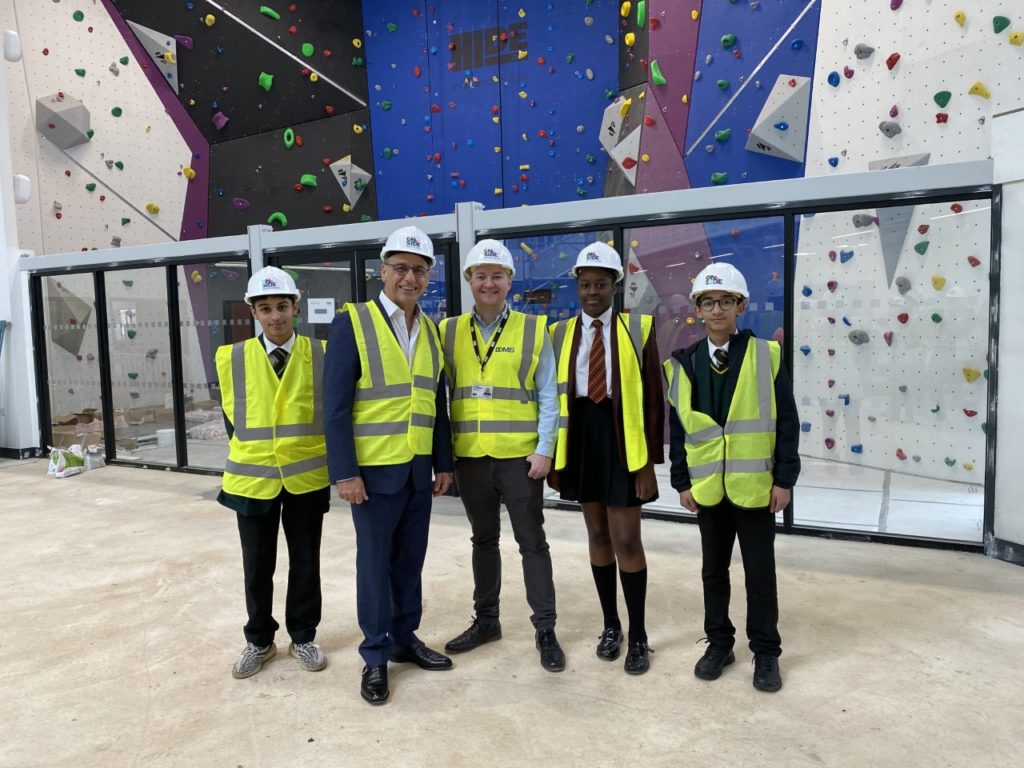 On Tuesday 10 March, Theo Paphitis visited HideOut Youth Zone for the first time since announcing his Founder Patron support for the charity.
Theo, who has fond memories of growing up in Gorton, said the tour left him feeling 'inspired' and is now calling on the Manchester business community to come together in support of HideOut Youth Zone.
"I would ask for everybody who is fortunate enough to get an opportunity here in Manchester, to give something back, and help HideOut Youth Zone to become the great success I'm sure it will be" – Theo Paphitis, Founder Patron of HideOut Youth Zone
Located in Belle Vue, East Manchester, HideOut Youth Zone is a state-of-the-art facility, set to provide thousands of young Mancunians with somewhere to go, something to do and someone to talk to.
From indoor climbing wall to cooking, arts and crafts to music production, HideOut will provide a wide range of top-quality activities and services for young people to enjoy in their leisure time.
HideOut Youth Zone is being developed in partnership with OnSide Youth Zones, Manchester City Council and the local business community.
The Youth Zone's £6.6million building costs were joint funded by local philanthropist Fred Done and Manchester City Council.
The Council is also contributing towards the annual £1.35 million revenue costs alongside the Youth Zone's Founder Patrons.
Adam Farricker, Chief Executive said "It was a pleasure to share the progress on-site with Theo, having grown up in the area he understands the tremendous difference the Youth Zone will make for local young people and the wider community. It is with great thanks to our generous supports that HideOut Youth Zone will open later year, providing a safe and inspiring place for young people to enjoy their leisure time, discover the talents, develop their skills and reach their full potential."
Towards the end of the tour, Theo met with local young people from the Young People's Development Group.
To find out more about supporting HideOut Youth Zone please contact Jonathan Cobbold by emailing jonathan.cobbold@onsideyouthzones.org or call him on 01204 362128.