During the The UEFA European Football Championship HideOut Youth Zone are hosting two Euro tournaments, one for juniors and one for seniors. The teams will be a mix of abilities with every team winning awards for participating.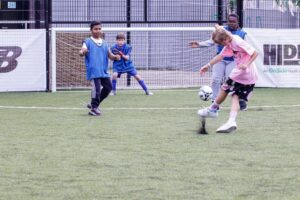 New Balance & Raheem Sterling decided to help with the tournament providing an array of football equipment including water bottles, tops football mesh covers for our MUGA fence and even something special from Raheem…
Raheem had this to say:
Great to see photo's and video's of all the kids and my friends at the HideOut bringing the Euro's to Manchester. I'm gonna send the top goal scorer at the end of todays games a pair of my boots. Come on Team HideOut.
One lucky #HideOutYZ member will be going home with a pair of Raheem's boots! An amazing gesture that the winning member will remember forever!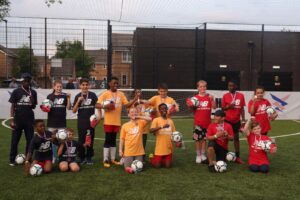 Well done to our winners, Czech Republic, and our runners up, the Netherlands in second place and England in third place! Thank you to everyone involved in making this day special🙌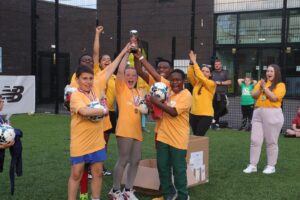 Watch the video created by Bird Consultancy [here]
The Senior Euro tournament is to follow next Sunday!